PRIYAMVAD DESHMUKH 
"Movie Engineer" – A Journey from Disney Hour to Fast and Furious 7
---
Being an engineering grad n professional I never imagined how ordinary equations like y = ax+b can create magic in producing such realistic and lively characters in movies like Hobbit,Kung Fu Panda,Avatar, Dawn of the Planet of the Apes until I came across this revealing seminar by Priyamvad, a shader writer at WETA digital ( one of the leading VFX studios in the world and co-founded by Lord of the Rings series director,Peter Jackson in New Zealand ).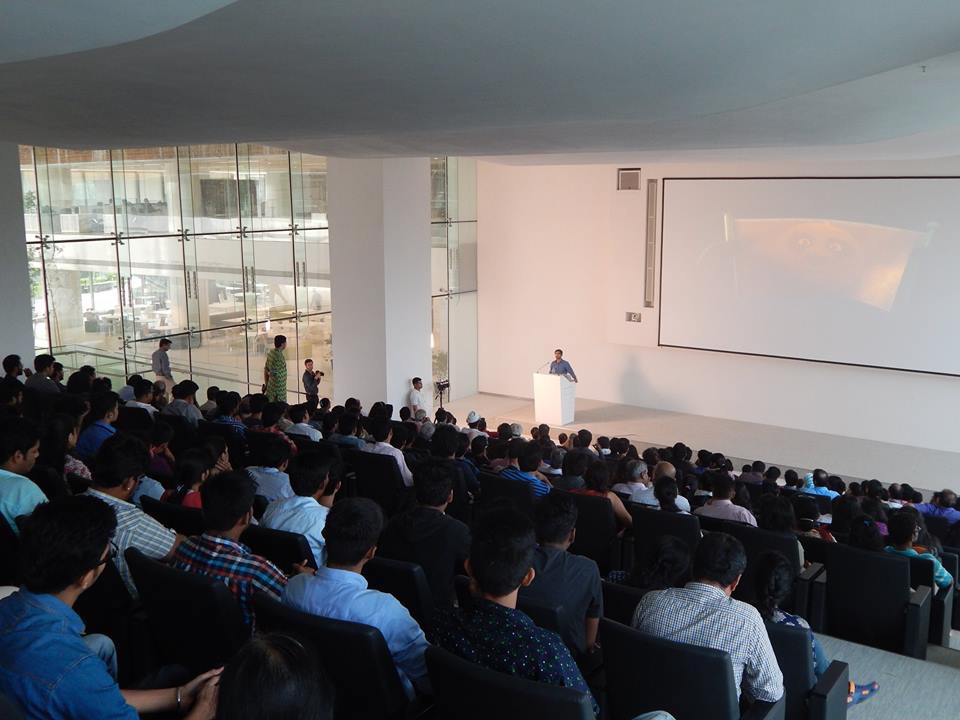 Taking his seminar from the genesis of special effects era in the time of George Lucas's Industrial light and magic in 1977 to that of
Steve Jobs era when loss of Disney by firing John Lasseter became a boon for Pixar

through his first complete CGI movie Luxo Jr. in 1986. Priyamvad briefed all about VFX and about his role as a shader writer in a nutshell.
Shaders are programs that tell the rendering engine how light bounces off different objects in a scene, and a shader writer comes up with the programs that do this, taking into account the different materials in an object, the different layers through which the light will travel, and the different geometries –
very important for elements like skin and hair

using basic interior mapping principles like BRDF(bidirectional reflectance distribution function) and BSSRD
"Whether it is spikes coming out of your head, or a plane explosion, there is a rendering equation that has been studied for decades, and measures how reflections work," Deshmukh explains. The shaders try and solve this equation for all the objects. One easy example for this is for Hobbit,
for example – in The Desolation of Smaug, there is a scene

where you see a giant dwarf statue, made out of gold. "So then you need to know the index of refraction of gold, you need to know the geometry, and the light sources, and materials, because if you have a bumpy surface then the light will reflect differently," he explains.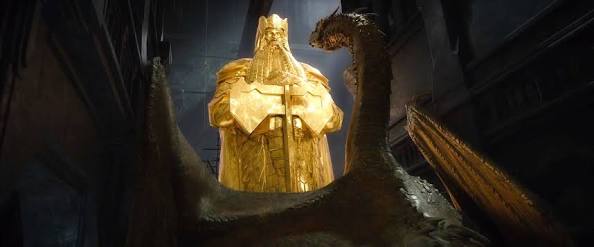 Starting with his journey towards creativity as
a die hard fan of Disney Hour

in his adolescence at Amravati he revealed how he turned his childhood fantasies into reality at Deamworks and WETA. After securing top positions in both of his board examinations and thereafter grabbing a lucrative job of six figures in multinational software company Adobe ( after passing out from BITS Pilani as a CS grad. )

Priyamvad was still feeling a void

and was not at all satiated with his work profile till the day he came across the picture of Mahesh Bala holding an Oscar,Now

this was the glamour he was missing

in his current profile which made him to incorporate art with his current existing programming skills.
Stories we tell will shape our generation.Priyamvad DESHMUKH

After pondering over this for a while he applied for Columbia University and fortunately he was accepted there on a scholarship for masters in Computer Graphics .
Paving his way into Hollywood industry

he started as an intern at the DreamWorks and through his smart and innovative contribution  on the ongoing project Megamind he was hired for full time Job and made a strong foundation for his upcoming

projects like Madagascar 3,Mr Peabody & Sherman,Hobbit,How to Train your Dragon 2,Kung Fu Panda 2 and  Fast and Furious 7

.

For future prospects in VFX based movies he gave a clear indication of 10 more years of Star Wars coming up, Cameron working on sequels of Avatar and Avengers coming up with multiple Permutations and Combinations . At the closure of his talk
he laid importance on the power of concepts

and explained the same with examples of a famous Pixar movie Ratatouille where how a Rat in a kitchen of Paris gave an unorthodox message of "anyone can cook" and

how fundamental truths like self confidence can be inculcated through his own reflection of a Panda

in Dreamwork's Kung-Fu Panda .
During the same he laid his concern over how concept rich Indian heritage is still unexplored at the global level but at the same time raised a hope that in coming future we would be witnessing a lot of progress  with
a great scope of our Indian superheroes like Nagraj , Dhruv and Doga coming in league as that of Avengers

."Stories we tell will shape our generation" were his concluding words.
@ India Culture Lab , Mumbai